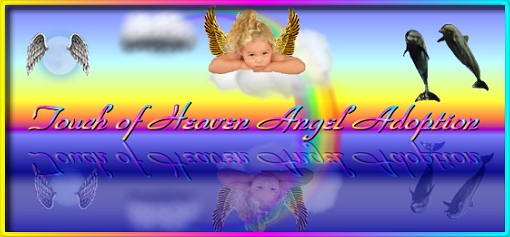 Touch of Heaven has moved yet again. This time to my own server. You can find it here:
---
Copyright © 2000 Beckie/HeavensAngel's Creations. All Rights Reserved.
All matching images and content of this website are © Beckie/HeavensAngel's Creations and may not be reproduced without express permission. This web site was created and designed by Beckie/HeavensAngel ©2000.  These graphics are for the "exclusive" use of Touch of Heaven. Thank you!

You're #
LE FastCounter
angel to visit us.Thank you!

Counter fromLink Exchange Get yours Free!
---